Creative Industries:
Program and Project Management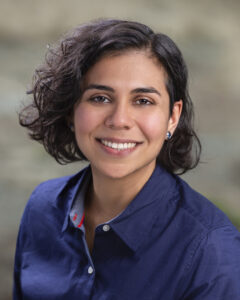 Check out this interview with Roxana Beyranvand, a Program and Project Manager.
What inspired you to pursue this field or career path?
"Life is about evolving and growing"
I transitioned and evolved into the program and project management career path. I graduated with Marketing Communications and Spanish degrees and pursued a Masters in Communications. I actively pursued roles in communications and business.
I started as a community liaison assistant and earned multiple promotions resulting in growth to a communications manager position for a $2.6 billion planned transportation project.
At some point I recognized I was in a role similar to other project managers working on the same transportation project. That gave me the confidence to later pursue a program manager role. I continued on that path by taking more program and project manager positions with the private sector, non-profit organizations, and local government.
Embarking into this new career path excited me because I was consistently learning new things. I enjoyed that no two days were the same and that I was wearing multiple hats. I recognized I had natural abilities, skills and a good attitude as I grew and developed more in each role.
What are some highlights and challenges experienced during this pursuit from what you are doing so far?
"Teamwork makes the dream work!"
A program or project manager is a dynamic role that is exciting and can be stressful. A program or project manager faces a multitude of challenges, no matter which type of industry. The position consists of scoping along with preparing for a project, leading the team, overseeing the progress of a project while functioning as the voice of reason for upper management and partners.
Working with people can be a double-edged sword and this is a significant component of being an effective program or project manager. Together a group of individuals can produce extraordinary successes or tragic failures. A program or project manager leads the team by harnessing the volatile whims of different personalities and out of the box ideas and helps channel them into feasible concepts. As a result, this role requires particular skills.
A planner by nature, I have a lot of the personality necessary to be an effective program or project manager including being organized, empathetic, great listener, proactive communicator, goal and results driven, open to feedback, and a positive attitude. Evolving into a program/ project manager role from my marketing and communications background has given me the opportunity to experience a variety of highlights throughout my career. I have been able to have roles that have a balance between creativity, communications and business objectives. Collaborating with a diverse group of individuals keeps me on my toes because I enjoy learning from others.
Some recurring challenges in this role require flexibility, logical thinking, problem solving, and empathy. Other obstacles that might arise with a project include encouraging inspirational thinking while also reeling in folks back to the project objectives, pivoting quickly when unforeseen circumstances arise that might delay the project and navigating challenging partners or stakeholders. It is important to keep these challenges in mind when considering this career and identify whether your personality is a match or if you are prepared to take training to help develop these skills.
What are some suggestions you have for someone else who might be interested in joining/ pursuing this career path?
"Be a learner for life"

I suggest learning about the entire career and not only about the academic classes required or anticipated salary. This means getting more information about the position competencies, experience, responsibilities, and life style to understand if it seems like a good fit for you.

Additionally, read lots of case studies to understand lessons learned, reach out to connect with other program and/ or project managers to hear about their careers and try to get similar work positions to gain practical experience.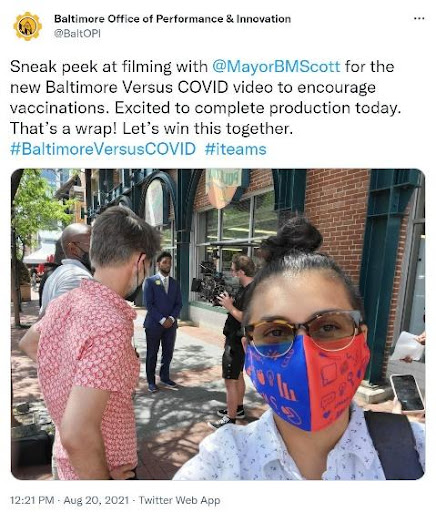 Follow the @BaltOPI Twitter page to learn more about my role, collaboration with my Innovation Team and our Mayor's Office of Performance and Innovation!