Design Your Future is an educational challenge for our Emerging Artists at AOB that allows them to explore pathways into the creative workforce. In the Fall of 2019, a group of our Studio Crew artists expressed interest in helping with a social media campaign that would highlight creative careers, and the steps necessary to get there. Along the way, they've illustrated, written, and researched what it takes to work in a chosen creative profession.
In addition to creating this social media campaign, the DYF Cohort also worked with Artist Advocates: empowering, knowledgeable, and resourceful adult volunteers who serve as supports and mentors. The DYF Cohort and Advocates work one-on-one mapping, strategizing and pursuing long-term goals, and all of the small steps necessary to pave a pathway into a career.
Below you can see the individual Avatars created by our DYF Cohort, and click on the illustrations to view further art and research that went into this project.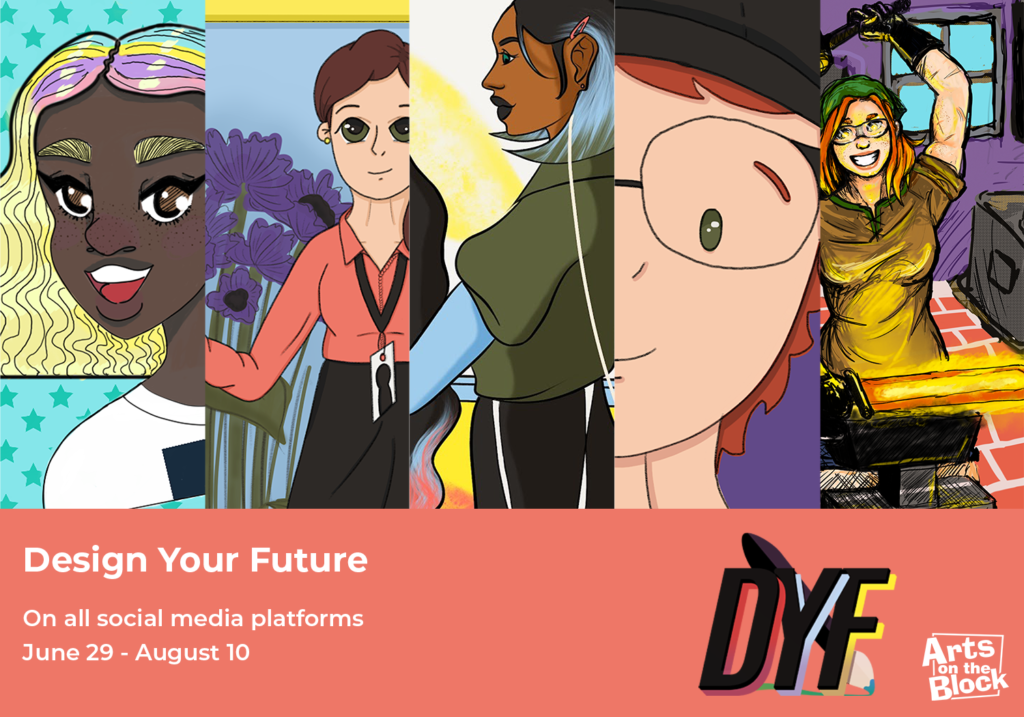 Click the Avatars below to learn more about their creative careers