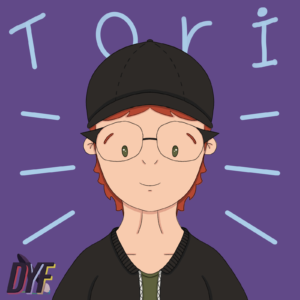 Tori Thompson is a baker and cake decorator based out of Chicago, Illinois. She attended the International Center of Culinary in New York and graduated with diplomas in Professional Pastry Art and Cake Techniques and Design. Having participated in every bake sale event in school, Tori knew she wanted to pursue a career in the culinary field, despite having various food allergies and sensitivities growing up. Due to her dietary restrictions, her goal was to create and provide delicious treats for everyone of various dietary needs to enjoy. In the near future, she hopes to study abroad to learn confectionery techniques of French and Japanese pastries. See her resume.
"Recall the last cupcake you consumed and think of the ingredients that possibly went into making that very cupcake. It most likely consists of these basic ingredients – butter, sugar, eggs, cow's milk, and four, along with a couple of other additives for flavor such as fruits, nuts, and extracts. Unfortunately, there are a percentage of people who do not have the ability to enjoy the same sweets as the average individual due to their health and dietary restrictions such as myself, Tori Thompson. As a person who has dealt with food allergies and sensitivities myself, I wanted to provide a substitute to those very goods that were both delicious and free of allergenic foods. The main goal after opening the bakery and publicizing my story on social media was to create a supportive community of people who were willing to share their own realities and struggles. By doing this, I wanted to assure those people of similar limitations that they were not alone and that there were others who undergo the same experiences as them, while also educating and creating awareness to the general public about the awareness of food allergies and sensitivities."
Tori Thompson was created by Studio Crew Artist Angela Faye Cruz. Learn more about Angela Faye's work at AOB here.