Thank you for joining us for Impact with Integrity
Over 20 years, AOB has successfully collaborated with companies- ranging from small local businesses to Global FT 500 corporations- to design, fabricate, and install public art commissions in diverse communities.
Authentically engaging the communities with whom we work while creating corporate client initiated projects in those communities, AOB is uniquely positioned to host "Impact with Integrity: Community Empowerment & Corporate ESG".
On January 18th, 2023, AOB's Executive Director, Christopher Barclay, moderates a panel of ESG and Community Building experts. Master Planner and activist Molline Jackson and People & Culture Coordinator for Diversity, Equity & Inclusion at BDO USA, LLP, Shareem King will be accompanied by Jerome Tennille, Director of Social Impact & ESG at The Uplift Agency to share on the ground experiences and take a deep dive into the impact of corporate ESG on underserved communities, authentically engaging communities, and maintaining company integrity from all perspectives.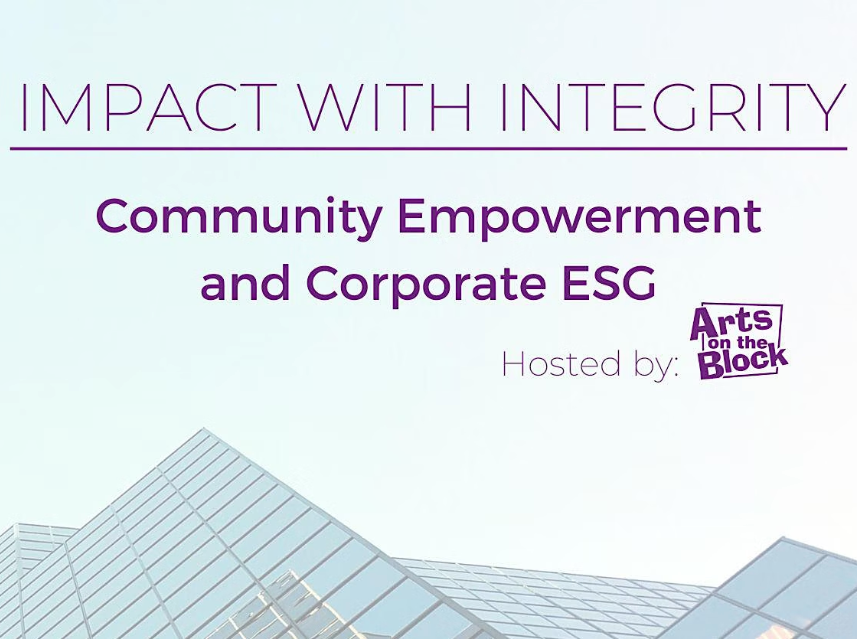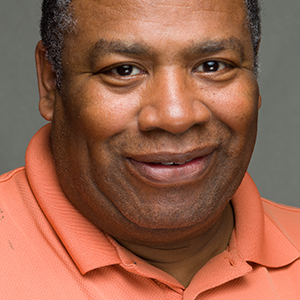 Executive Director of Arts on the Block, Chris Barclay is an education advocate, management professional, and working artist-photographer, with a notable public service record in Montgomery County. He served as the District 4 representative on the Montgomery County Public Schools (MCPS) Board of Education, twice as president in 2010 and 2013, and twice as vice president in 2009 and 2012. Barclay's community leadership roles have included the Montgomery County Council of PTAs, the NAACP Parents' Council, the Takoma Foundation Board of Directors, and the Takoma Park Department of Recreation Advisory Committee. He is a member of Leadership Montgomery's Core Class of 2014, a graduate of Columbia College of Chicago and worked in telecommunications prior to public service.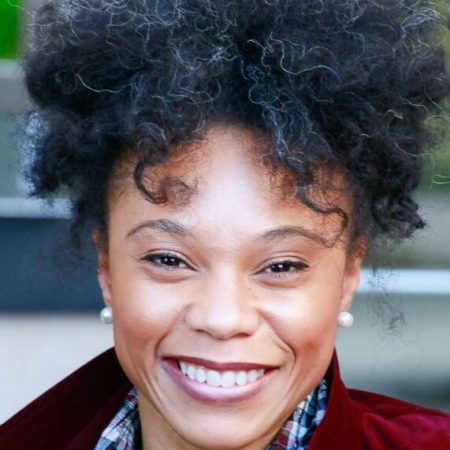 Master Planner and Activist Molline "Molly" Jackson is an experienced project manager and planner coordinator with the Montgomery County Planning Department under the Maryland-National Capital Park and Planning Commission- the only bi-county planning agency in the nation. Prior to her public sector experience, she gained over 16 years experience in real estate development at several private Landscape Architecture firms in Montgomery, Prince George's, and Anne Arundel Counties. Currently co-leading the Fairland and Briggs Chaney Master Plan and the coordination of the Equity Peer Review Group, Molline continues the work of Montgomery County Planning Department's "Equity Agenda in Planning". Mrs. Jackson holds a Bachelor of Landscape Architecture and a Master of Real Estate Development and has taught graduate level courses at the Colvin Institute of Real Estate Development, UMD, College Park. She is a Governor appointed Public Art Councilmember and Commissioner (proudly representing Prince George's County) on the Maryland State Arts Council, a graduate of the Urban Land Institute's Regional Land Use Leadership Program (2021), and a MD/DC Metro native. Her passion for the arts and community development is the driving force that fuels her ability to establish long-lasting partnerships that strengthen her civic involvement.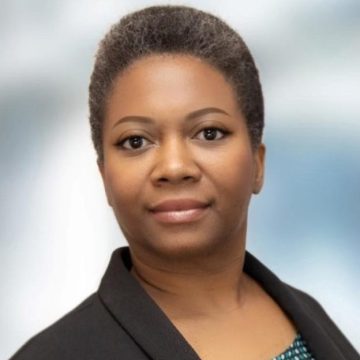 With over 25 years of experience in professional services industries, Shareem serves as BDO USA LLP's People & Culture Coordinator, Diversity, Equity & Inclusion (DEI) and drives organizational success by fostering a diverse workforce, cultivating an inclusive culture, and enhancing employee engagement related to local, regional, and national DEI events and activities. Within this role, Shareem strengthens BDO's relationships with members of the National Association of Black Accountants, Association of Latino Professionals for America, and Ascend and represents BDO in local, regional, and national recruiting events.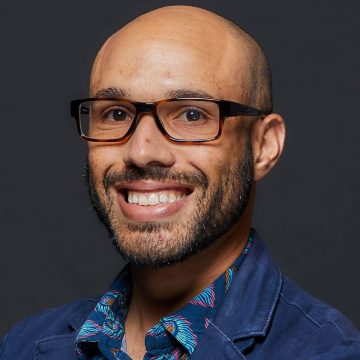 As Director of Social Impact & ESG, Jerome is responsible for leading Uplift's corporate clients through social impact and ESG strategy design and implementation to address their unique challenges while identifying opportunities. He's also responsible for partnership cultivation, ESG content creation and external outreach. Prior to joining Uplift, he led Marriott International's global volunteer program on their social impact team where he managed national partnerships and designed the strategies, guidelines and toolkits that empowered and equipped associates to serve their communities across the globe. He has over a decade of social impact experience and is the co-author and co-editor of the book Transforming Disruption to Impact: Rethinking Volunteer Engagement for a Rapidly Changing World. Jerome is also a veteran of the United States Navy.