2019 Year in Review: Invest in Emerging Creatives Today for Tomorrow's Communities and Careers
A REPORT TO OUR COMMUNITY — DECEMBER 2019
Arts on the Block, a nonprofit arts organization with a 16-year history in the region, is the only hands-on studio art apprenticeship program in the region offering youth and young adults the opportunity to learn about art, design, and business by engaging in real-world public art commissions. We recruit, train, place, and support youth and young adults with art and design aptitudes who might not ordinarily be introduced to entry-level jobs and career paths in the creative industries. 
AOB apprentices join one of our existing studio crews led by master teaching artists and supported by a team of management professionals. AOB crew members work their way up through summer intensives and year-round projects to produce large-scale mosaic public art. Along the way, they receive customized professional skills training, connect with our creative network, and pursue individualized plans for success in creative careers.
A Moment of Growth & Opportunity
In September 2017, AOB was selected as an anchor destination for the new Silver Spring Library, occupying the entire first floor with a gallery and store, a large digital design and mosaic studio, and management offices. Opening early next year, the new location provides: 
Expanded high-quality job readiness and creative workforce development training to develop creative youth and young adults as young leaders in their communities and strong candidates in the creative industries.
Studio-based educational programs focused on intergenerational and cultural connections
Popular arts experiences that welcome neighbors and visitors to downtown Silver Spring for fun creative activities linked to the ancient art of mosaic and the newest forms of digital design
A mission-driven gallery and store that takes advantage of the high walk-traffic generated by the library and anticipates the future stop of the Silver Spring Purple Line.
To achieve this studio expansion, we have secured $475,000 in public and private support, and in-kind operating and capital partnerships valued at $800,000. Building on this foundation, this season we are inviting family, friends, colleagues, and neighbors to become our Creative Champions by donating to our studio expansion campaign, signing up for a mosaic workshop, and becoming an Artist Advocate for our crew.
Partnerships for Regional Reach
Through our expansion efforts, AOB has engaged corporate and public sector partnerships that are extending the reach and participation of our apprentice program at precisely the moment when we want to grow our leadership and service in the region. 
Through our Chase New Markets project with JPMorganChase we created public artworks for selected new branches in neighborhoods from which AOB recruits our participants, including large-scale mosaic murals in Historic Anacostia, Greenway, Columbia Heights and Silver Spring. A similar multi-year commission is established with Lerner for their new development in Black Hill-Germantown.
In partnership with Montgomery County Department of Transportation, we are fabricating sidewalk murals for new bus rapid transit stops along the two routes most connected to our service region in Montgomery County (US29/Colesville Road and MD355/Rockville Pike). Sixteen works were installed on Rockville Pike in 2018, and 34 more are ready for installation between Silver Spring and Burtonsville next year. 
Through a $100k investment from WorkSource Montgomery, we more than doubled the size of our 2019 summer workforce targeting disconnected youth and young adults, including 33 teenage studio apprentices and 30 work-ready crew. 
Navigating Next Steps
Toward our move to the Silver Spring Library, AOB developed a partnership with Full Circle at Hickok Cole, with a design team including GPI Engineers and Casaplex who guided the plan for the new space through a series of workshops focused on our apprentices and our service values. The design was vetted by AOB teaching artists, management, peer colleagues, the board, and community members. Throughout this year, our architectural renderings were carefully developed and our construction documents are in permitting now. 
To accommodate larger-scale work in this transition year, AOB popped-up a temporary studio in Silver Spring made possible by our champions at Peterson Companies. Borne out of necessity, this temporary space has afforded an opportunity to: pilot the move and level-up our operations; establish three teaching studios; grow the crew; produce large-scale works; and initiate the fun and creative public programs, like Holiday Helpers 
AOB will move our pop-up location (again!) to a new space in the new year, and we eagerly await the relocation of the Post Office to their permanent spot on Thayer Avenue. Then AOB will at last arrive at our new permanent studio and begin to build our future there.
Champions for Creative Youth
None of this is possible without support from the Maryland State Arts Council, the Arts and Humanities Council of Montgomery County, the Morris and Gwendolyn Cafritz Foundation, and the Philip L Graham Foundation, as well as our donors, friends and families.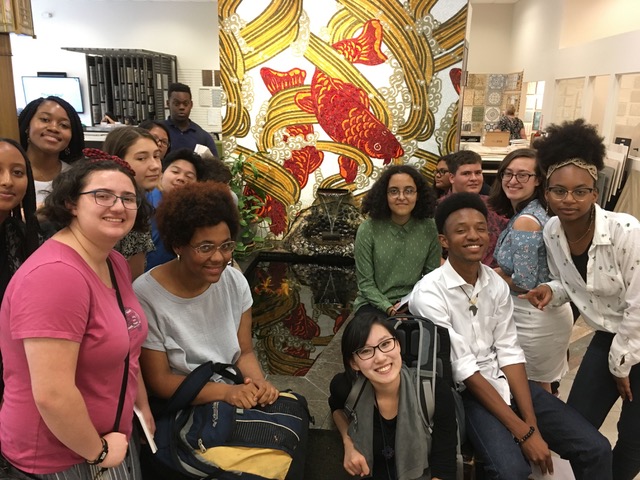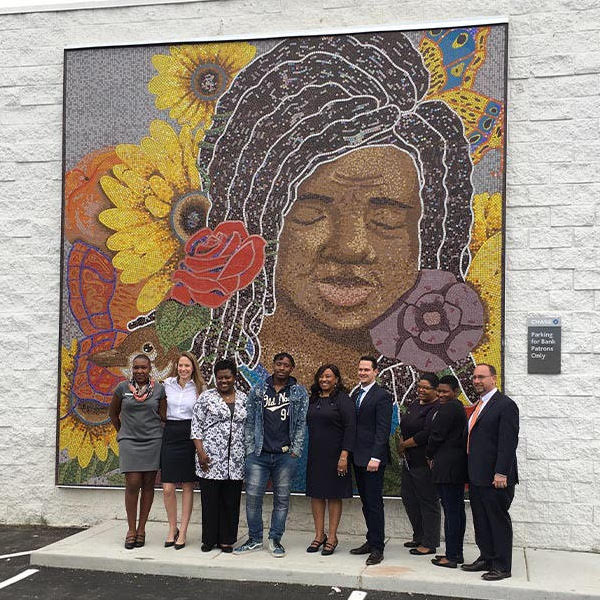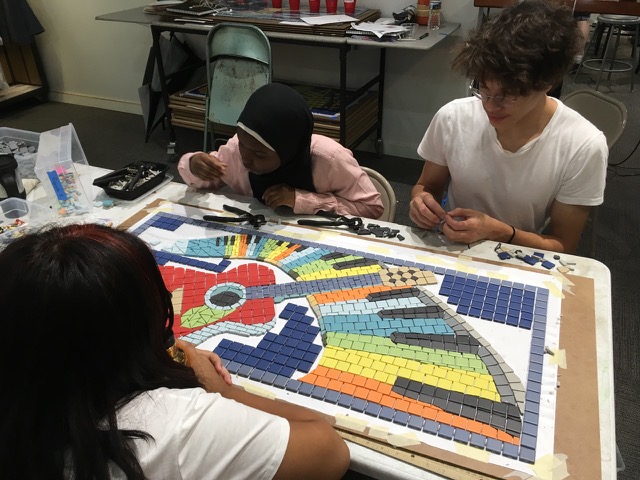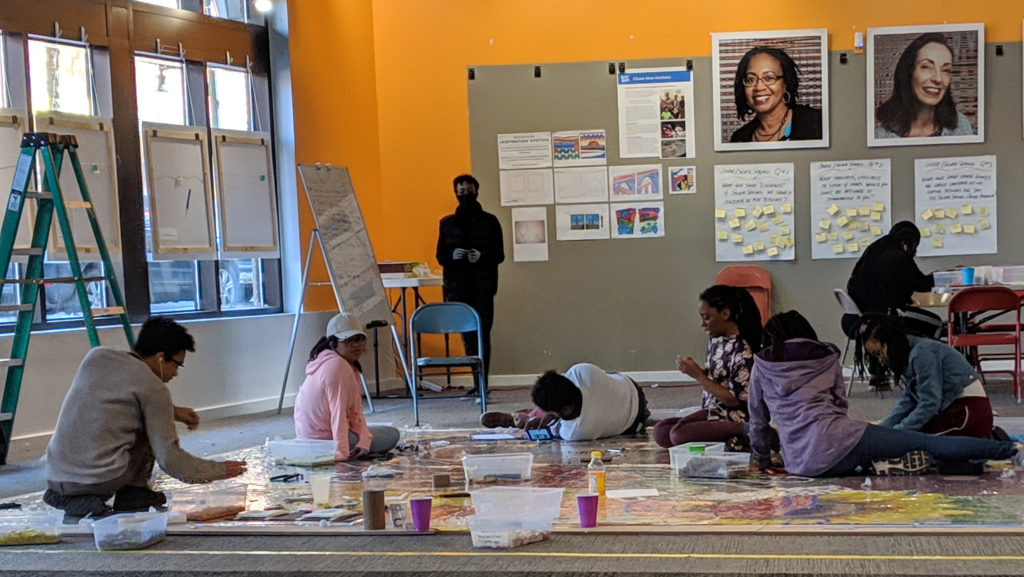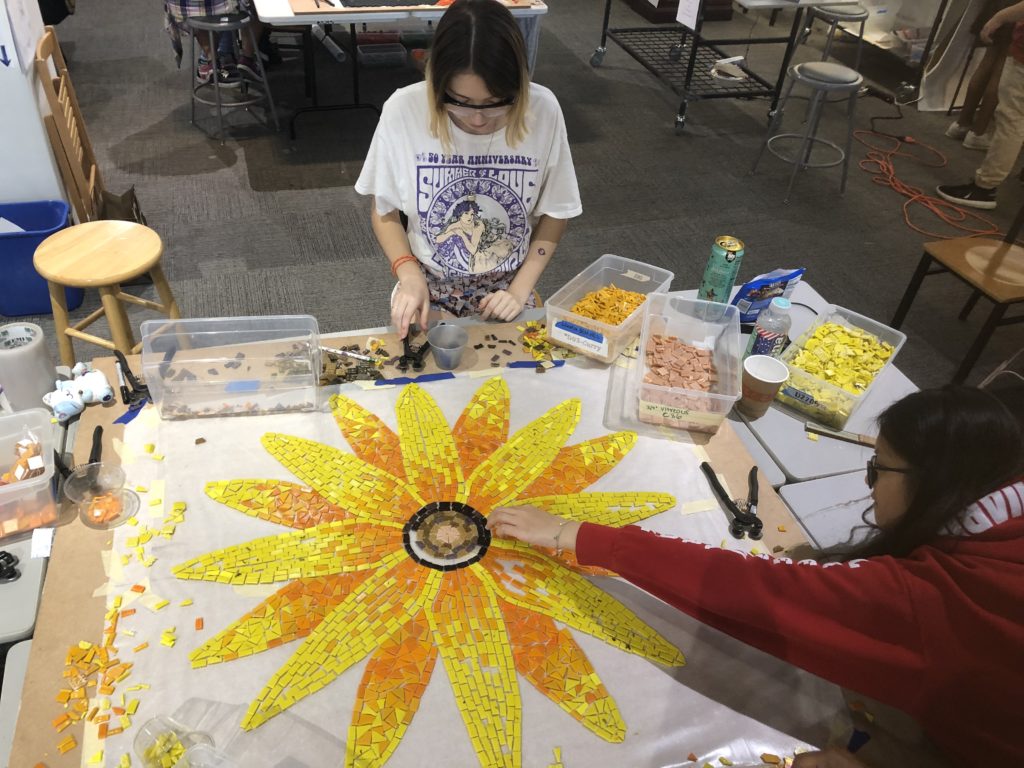 Smart Investment in the Regional Creative Economy
Silver Spring is home to more than 50 arts and humanities organizations and popular arts and entertainment venues, which attract hundreds of thousands of visitors. In FY16, the economic impact of Silver Spring's festivals and public events generated $118,948,287 in visitor spending according to a study from the Regional Economic Studies Institute. In Montgomery County, the creative industries include 433 local businesses and nonprofits that support approximately 7500 jobs, with a 4% industry growth rate and 2% unemployment, according to Montgomery County Industry Data, 2015. Nationally, the value of arts and cultural production in the U.S. was $763.6 billion in 2015, amounting to 4.2% of gross domestic product. The creative industries contribute more to the national economy than do the construction, mining, utilities, insurance, accommodation, and food services industries. There were 4.9 million arts and cultural sector jobs in America in 2015—accounting for 3% of all U.S. jobs—which collectively paid workers a total of $372 billion. 
Investment in Arts on the Block results in business and design training for creative teens, beautiful public art, engagement with disconnected communities, a well-trained workforce for the growing creative industries, and a positive ripple effect through the larger regional economy.
Read our 2019 Year in Review as a Flipbook